Edmonton Food Bank
December 7, 2017 - Edmonton Head Office celebrates another successful year.  About 4 gigantic boxes of non-perishable food items donated to food bank.
December 8, 2016 - Edmonton Head Office had another successful year collecting for the Food Bank in partnership with the Edmonton Insurance Association!
December 19, 2015 - Edmonton Head Office was busy before Christmas collecting and donating non-perishable food items for the Food Bank. In total, we were able to collect 572 pounds of food for donation!
Each month, more than 15,000 people receive food hampers from Edmonton's Food Bank. The Food Bank also distributes food to more than 410,000 meals and snacks per month through more than 210 agencies, churches or food depots with which they are affiliated. Approximately 40 per cent of clients served are children under 18.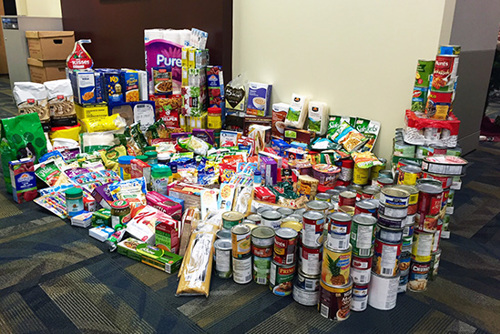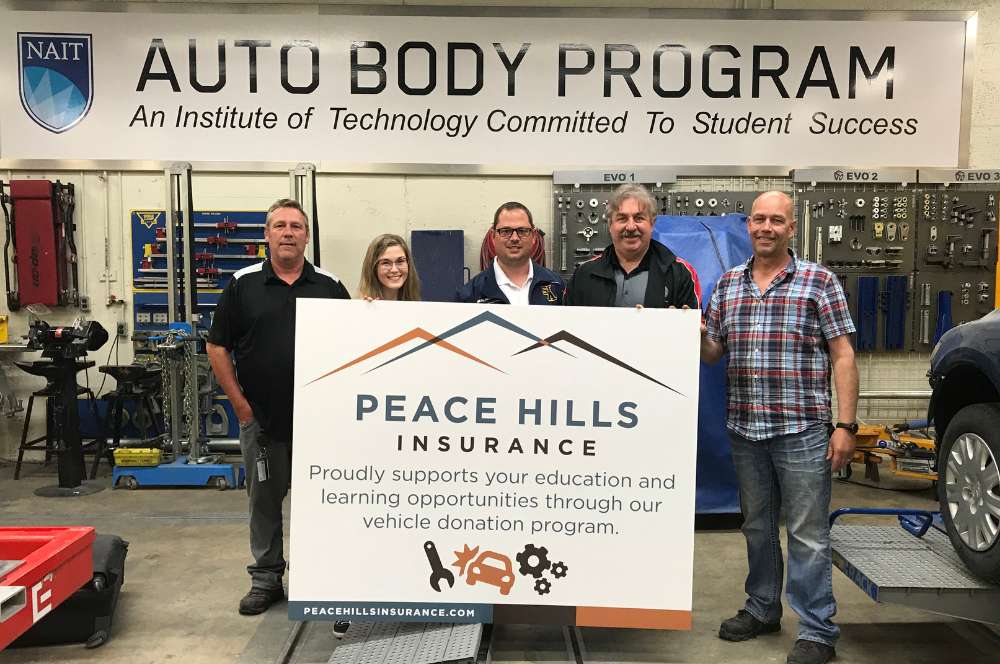 Vehicle Donation Program with NAIT
May 29, 2019
Earlier this year Peace Hills began participating in a vehicle donation program with NAIT's (the Northern Alberta Institute of Technology) Auto Body Technician course. The graduates, in varying specialties, go on to make up approximately 42% of automotive service technicians in Alberta.
Read More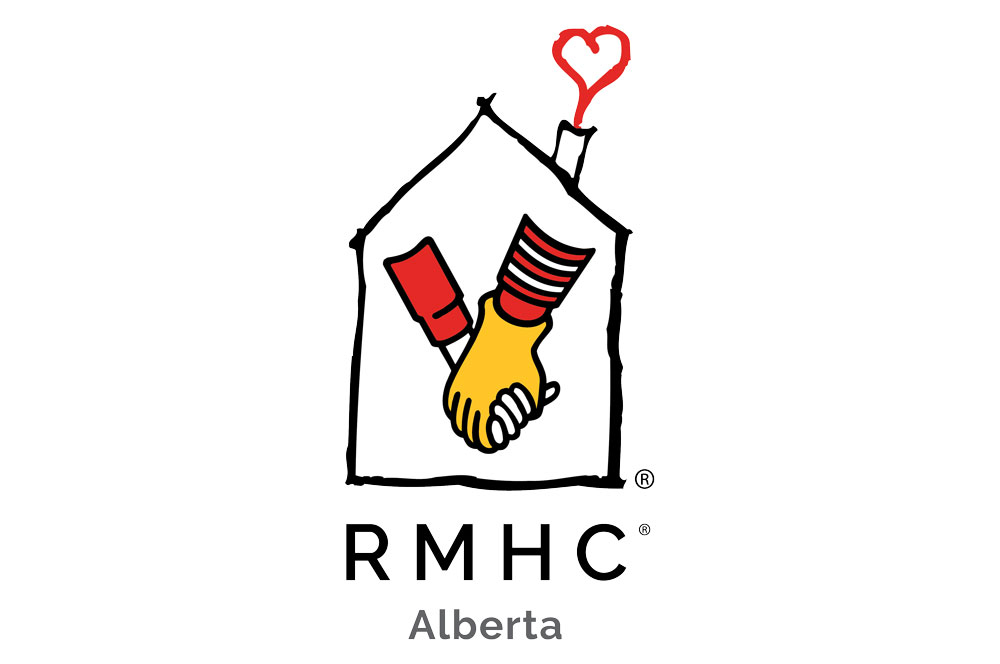 Ronald McDonald House
April 30, 2019
Peace Hills is proud to have supported the Ronald McDonald House in various ways since 2015. This year we were able to present them with a cheque for $2,784 and tour their life-changing facility.
Read More