eDelivery | Canada Post epost®
Peace Hills Insurance offers epost.
We are pleased to announce that our insureds can access their home and auto policies through Canada Post epost.
What is epost?
Canada Post's epost is a FREE digital mailbox, for bills and statements for multiple organizations that can be accessed by a single log in. Store your bills and statements electronically for up to seven years. View them anytime, from anywhere, online.
Is it secure?
epost is equipped with bank-grade security, disaster-recovery and off-site backups. Your files are encrypted when you upload and download them. We take security seriously, and rest assured your information will remain private and secure.
All data resides in Canada. No data is replicated across the border or subject to foreign privacy laws.
Why epost?
★ Less clutter in your mailbox
★ Easy access to your insurance documents from anywhere you have internet access
★ Environmentally friendly option
★ Never miss a bill with mailer notifications
★ Goes directly from our Peace Hills database to your epost Vault
How do I sign up?
1. Go to canadapost.ca to login to your account or create a new one
2. Open the green "Add new +" button on the right of your menu bar and follow the instructions and prompts
You will receive a confirmation email upon successful registration. In the event of policy changes, renewals and/or company communications, you will receive a notification to check your epost account.
NOTE: Registered letters, pink cards and cheques will continue to be delivered by regular mail.
For more details on epost, please go to canadapost.ca or contact epost Customer Service at 1-877-376-1212.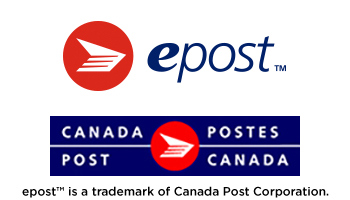 FIND A BROKER
With brokers across Western Canada you can always find great service near you.
Find A Broker